This year, we have partnered with a number of carefully selected charities to support some of the most vital organisations, which address and raise awareness to some of the most important social and environmental issues affecting our society today. Our charity partnerships are all closely aligned with our social values, allowing us to use our skills, expertise and resources where we can have the greatest, and most sustainable impact.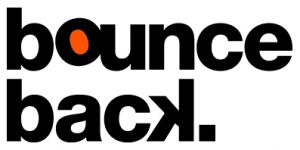 Kickstarting our partnerships is Bounce Back. Bounce Back is a charity and social enterprise focused on the training and employment of people in and leaving prison. Working inside and out of several prisons, Bounce Back offers training that leads to industry recognised qualifications in a range of construction skills including painting and decorating, scaffolding and dry lining as well as multi-skills giving people an introduction to construction. With the support of case managers, participants additionally gain employability skills and the confidence required for employment to either become construction workers for the building industry, or professional decorators within Bounce Back's own business, a Painting and Decorating Social Enterprise that employs many of the participants who have successfully passed through the training programme. As a team we are passionate about rehabilitation and doing what we can to help assist people on their new journey and it is this social enterprise aspect of Bounce Back's work that we can't wait to get involved in!
Like ourselves, the team at Bounce Back have the firm belief that everyone has the ability to change and so they work across several prisons, as well as with London Probation, helping people re-engage with the community and acting as a 'bridge' between prison and full-time employment. As re-offending is most likely to occur on release, giving people the opportunity to see a career path, gain confidence, obtain a reference to move on or stay within their team in the social enterprise, this incredibly valuable charity provides support at a time when it is most crucially needed.
For more information on their incredible work, please click here.