Some of the most destructive squatters will destroy a commercial building, ripping out fixtures and fittings, creating thousands of pounds of damage, disrupting local communities, and even blackmailing landlords by offering to leave a property in exchange for money.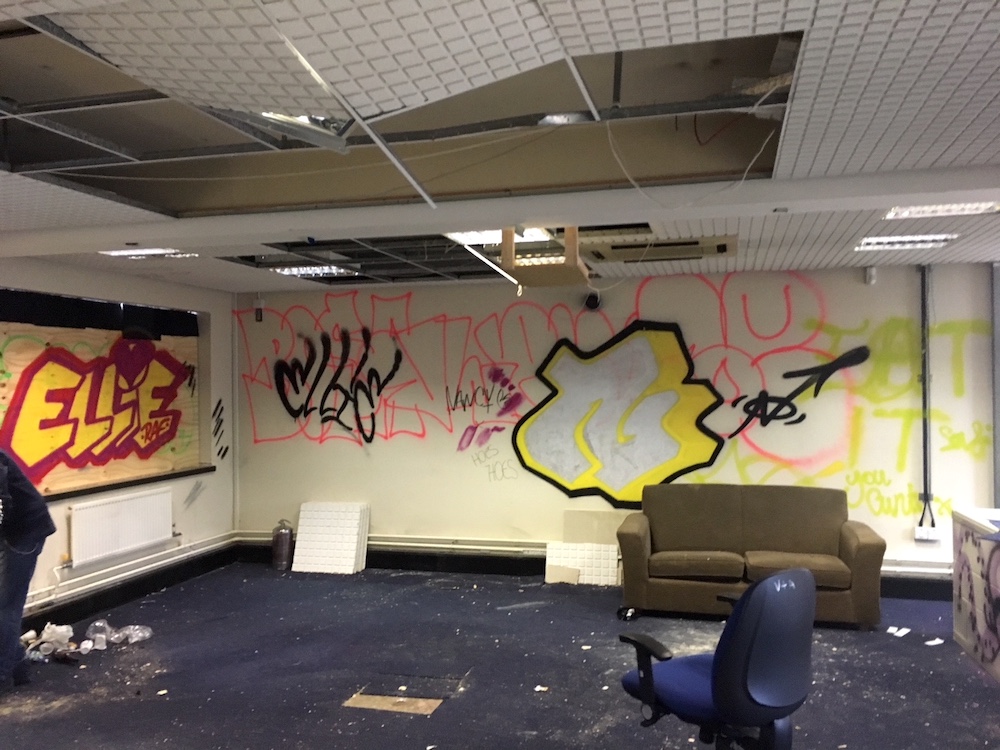 It can cost building owners thousands of pounds to remove squatters, repair the damage, secure buildings and protect their reputation. The legal process can also be tricky to navigate, and property owners must act fast to remove squatters from their vacant building or risk a lengthy court battle.
So, what is the law when it comes to squatting, what is the financial cost, and what can landlords do to avoid squatters entering and inhabiting their building?
Squatting and the law:
A squatter is "a person who settles in or occupies a piece of property with no legal claim to the property and to which they have no title, right, or lease." (Investopedia)
A long-term squatter (of more than 10 years) can become the registered owner of property or land they've occupied without the owner's permission.
Despite squatting in a residential property becoming illegal in 2012, squatting in a commercial building is still legal, unless criminal damage is caused. In other words, it is a civil offence to squat in a commercial property, and the police can only become involved if a crime has taken place, such as breaking and entering, causing damage to the property, or stealing from the property.
How can landlords evict squatters?
Evicting squatters is the responsibility of the building owner and if you don't act quickly to remove squatters from a property it can result in a lengthy, not to mention very expensive, court process.
Building owners must apply for an Interim Possession Order (IPO) or Claims Possession from the court to remove squatters from their property within 28 days of discovering them. Once the IPO is confirmed by the court, and served to the squatters, they must leave the property within 24 hours. However, squatters themselves tend to be very well informed about their legal position and more often than not, it is not a straightforward process to remove them.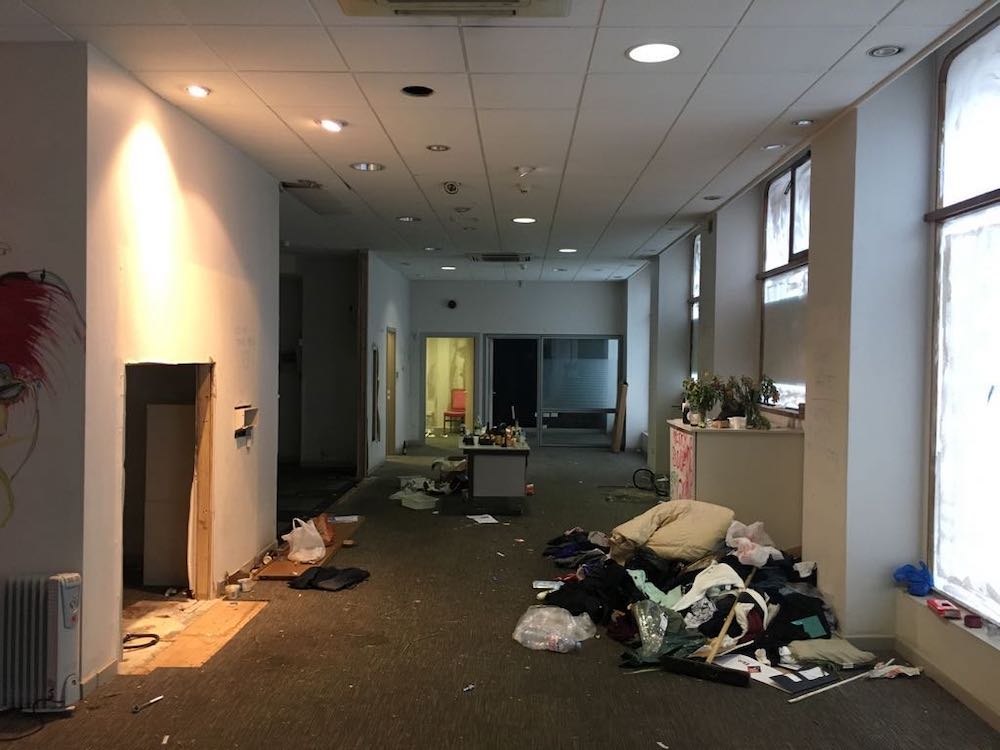 What are the costs involved to remove squatters?
The legal fees for evicting squatters normally start at about £5,000. However, landlords will also be left with a clean-up bill, repairs to any damage caused, injury compensation and the costs for securing the building against future squatters. It is difficult to put an exact cost on these items as it will depend on a number of factors including; the size of the building, the damage caused, how long the squatters were in residence for and security costs.
Insurance group Aviva has seen several cases of severe damage caused by squatters where they have stripped a commercial property, causing around £150,000 of damage. (Aviva UK)
And it's not just the financial cost for landlords…
The impact of squatters can negatively affect a landlord's reputation as a result of the knock-on effects of squatting, including antisocial behaviour and noise, increased crime, littering and graffiti and a decrease in surrounding property value.
What can landlords do to protect their buildings?
Squatting is a real and justifiable concern for landlords of vacant properties. However, there are steps you can take to secure your property when it becomes vacant:
Physically secure the building with traditional security
Maintain the building so that it has the appearance of being occupied
Install deterrents such as CCTV and ensure that alarm systems are working
Ensure you have adequate insurance coverage against unauthorised occupants
Work with a property management company such as The LOWE Group to come up with a cost saving, bespoke solution to suit your vacant building, such as property guardianship, communal workspace, or charitable occupation of the building.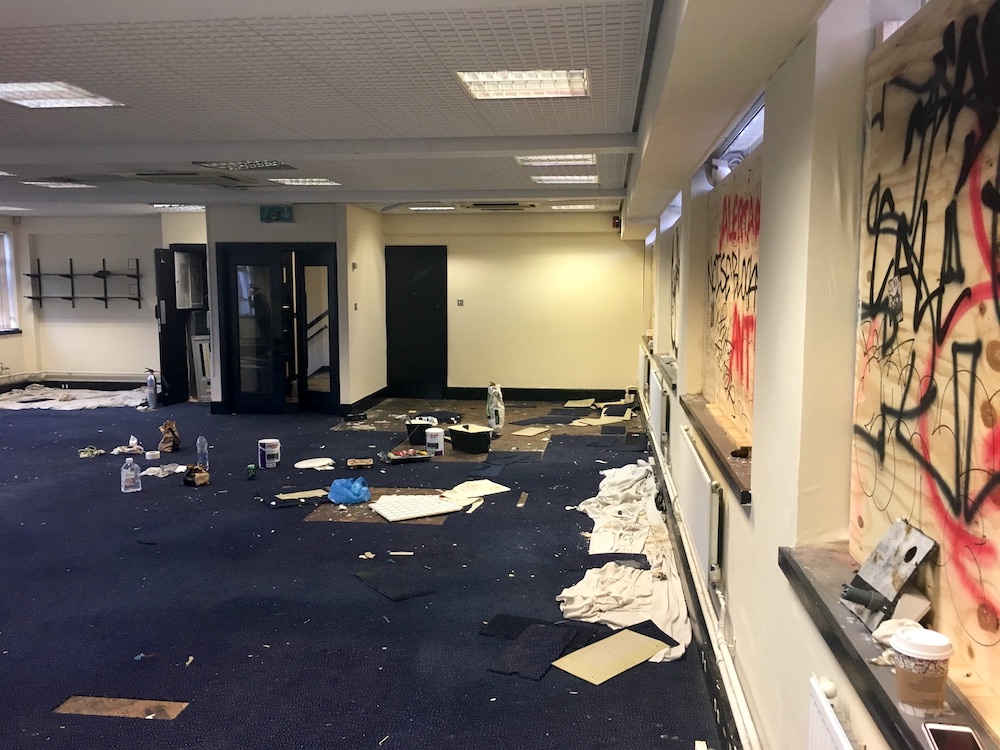 If you have a vacant property and you would like to find out how our bespoke services can work for you, contact us today for a free consultation report with our recommendations on how best to protect your building.